Compact hydraulic actuators by REINEKE: robust, proven and versatile
Electro-hydraulic actuators by REINEKE are the
result of 40 years of technical evolution
and have been
tried and tested countless times
in power plants, coking plants, glass and cement factories, steel mills, paper mills, during pipeline construction and in use in industrial plants
of all kinds
. Around 8,000 units of the RKA series have meanwhile been installed worldwide for the reliable control of valves and flaps. In addition to three standard sizes of actuators, which can be used universally, REINEKE also offers you the
expertise to develop customised solutions
. These are
tailored exactly to the application, the requirements and the working environment
. Here too, you will receive everything from a single source: design, manufacture, installation and maintenance.
---
Designed for durability, reliability and continuity
REINEKE compact actuators are designed in such a way that they function well even under adverse conditions. The proven design principle of RKA actuators guarantees a high degree of reliability without additional protective devices, even at high (up to +50° C) and low (down to -25° C) ambient temperatures. The climate of the desert – associated with high temperature fluctuations – or the corrosive atmosphere in coastal regions has as little impact on the actuators as the aggressive environment of steel mills and the high emission values when used in coking plants. Explosion-proof versions of the compact hydraulic actuators or special designs are available.
A further advantage of REINEKE compact hydraulic actuators: you do not require any separate power supply. They can thus be used almost universally, in any place. The actuators are designed for a 100% duty cycle. A bladder accumulator with safety valve, which can be used, for example, for an end position function in the event of motor power failure, is available as an option.
The compact design, in which external piping has been reduced to a minimum, promotes trouble-free, low-maintenance operation for many years. The motor pump unit, hydraulic cylinder and servo valve are well protected in one container. The system is therefore less susceptible to damage and leakage. Depending on the intended use (linear or rotary actuator), the adaptation of the actuator to a valve is effected by means of a yoke or a lever arm.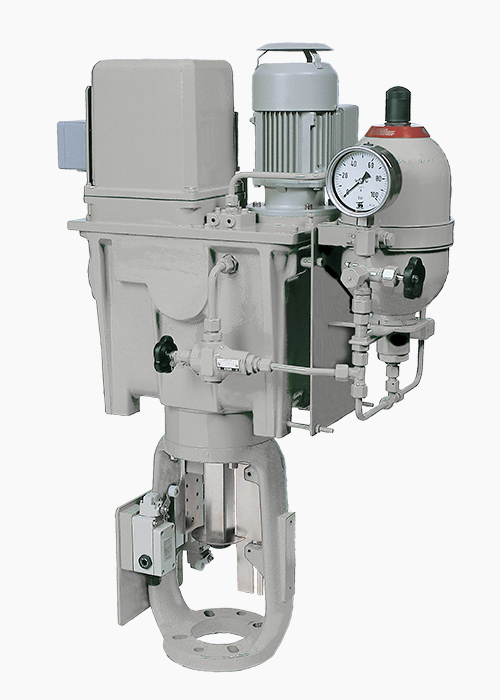 ---
NNew construction or renovation: REINEKE compact actuators are a good choice
Whether for the linear actuation of valves (RKA-H) or the rotating actuation of flaps (RKA-D) – these compact hydraulic actuators have been successfully tried and tested both in new constructions as well as for the extension or modification (revamping) of systems. For the linear actuator, REINEKE offers you three standard sizes, whose actuating force – depending on the model – ranges from 1.5 to 200 kN for a stroke of 20 to 260 mm. Depending on the model, the actuator speed is 5-40 mm/sec, 4-12mm/sec or 2-6 mm/Sec. On request, REINEKE can also supply models with higher actuating force, a longer stroke and higher actuator speed. Just tell us your requirements.
---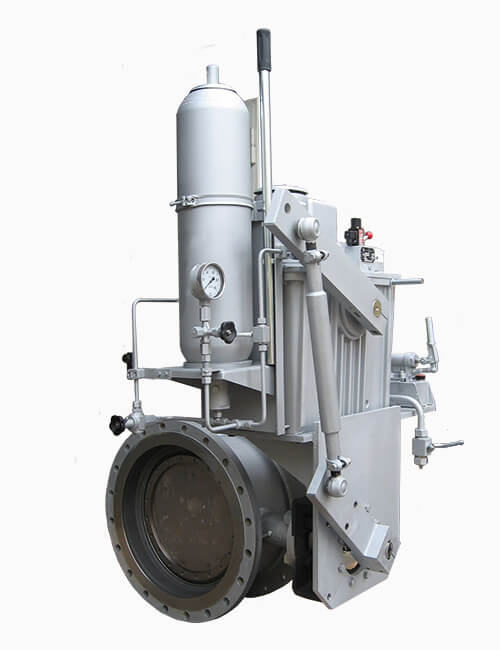 Advantages of REINEKE compact hydraulic actuators
Versatile thanks to the compact design.
3 standard sizes, individual solutions are possible.
Long service life and less wear and tear due to low working pressure.
High degree of robustness, low susceptibility to faults and low maintenance requirements.
Reliable even under adverse environmental conditions.
Easy to install, since the actuator is delivered completely ready to be installed and tested.
Meets all the requirements of international regulations and standards.
Can be individually modified.
Manufactured in ISO 9001:2000 quality.
Professional installation and maintenance by REINEKE possible on request.
We will be happy to provide you with detailed information with design plans, measuring tables and descriptions. Simply click here to request.