Hydraulic cylinders
The hydraulic cylinders from REINEKE are suitable for use in a whole host of day-to-day applications and have proven their worth time and again. Whether it's continuous or incremental lowering, lifting, locking or moving, our hydraulic cylinders get the job done safely, reliably and with very little maintenance.
---
The hydraulic cylinders from REINEKE are suitable for use in a whole host of day-to-day applications and have proven their worth time and again. Whether it's continuous or incremental lowering, lifting, locking or moving, our hydraulic cylinders get the job done safely, reliably and with very little maintenance. They can be used for clamping tasks and for carrying out linear movements of all kinds and are equally suitable for high alternating speeds as for slow, constant movements. All of the structural components used are manufactured in our own facility, making them 100% German quality. What's more, their speed, force and dimensions can all be adapted to suit your requirements. The properties of your hydraulic cylinder (in terms of the model, piston diameter, oil volume, actuating time, pressure and more) all come down to your needs and how you plan to use it.
We design and manufacture double-rod cylinders and differential cylinders depending on your chosen operating method. These are available in a range of models, including:
Single-acting hydraulic cylinders
In our single-acting hydraulic cylinders, the retraction takes place passively to a defined safety position by means of an internal or external spring – or else by another external force from your application. This can be, for example, the weight of the lifted load or the dead weight of the system. Force and movement is generated by the hydraulics only in the extending direction. Only one oil connection - at the cylinder bottom - is required. To connect the single-acting hydraulic cylinder with the electro-hydraulic actuator system, either hoses or lines suitable for high pressure are used. This work is also carried out by the REINEKE service team on request.
Double-acting hydraulic cylinders
Double-acting hydraulic cylinders are designed with two piston areas to facilitate active extension and retraction. This means the force and actuating times can be precisely defined with a high level of repeat accuracy. Due to the compact design, the hydraulic cylinder from REINEKE requires very little space. Double-acting hydraulic cylinders have two oil connections - one each for extension and retraction.
Bespoke solutions
We manufacture hydraulic cylinders with rapid trip times of just 170 ms to suit your chosen application.
We also offer hydraulic cylinders in line with ATEX (2014/34/EU) and SIL (IEC 61508) for our product.
Our patented, tungsten-based piston rod coating is ideal for highly wear-resistant applications with constant modulation in a particular format, such as those found in frequency-based power stations.
We also fulfill special requests regarding body material and piston rod as well as the mounting type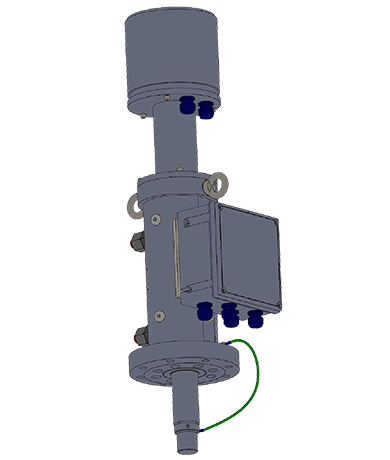 ---
We offer zero lead times on our hydraulic cylinders and guarantee full performance from the outset – regardless of the lifting height and load. As a result, you can benefit from a well-engineered product with excellent functional reliability and a flexible range of applications.
Hydraulic cylinders from REINEKE are used in environments including:
mechanical and plant engineering
locks and dam structures
punching and embossing machines
steelworks, rolling mills, chemical plants and concrete factories
materials handling, mining and surface mining
fertiliser plants
manufacturing companies in the die casting industry
in tool and mould making
and industrial applications of all kinds
---
Designed, engineered and manufactured with decades of experience
Based in the Ruhr Valley, our company owes its success in part to the development of reliable assemblies for mining, heavy industry and power plant technology. This is why we are well accustomed to creating solutions that continue to function smoothly, reliably and steadily. Our hydraulic cylinders can even be designed to endure specific environmental conditions such as extreme heat or cold, moisture, dust or dirt without compromising their functionality. This makes them perfectly suited to applications in continental and maritime environments.
The hydraulic cylinders from REINEKE are operated with hydraulic oils according to the DIN 51524 "H(V)LP" standard. These oils contain additives that offer corrosion protection, resistance to ageing and additional wear protection. If required, the option is also available to use flame-resistant liquids according to the DIN 51502 standard (HFD-R, HFD-S, HFD-T, HFD-U), which possess similar properties to mineral oil. The selection depends, among other things, on the maximum required operating pressure and the maximum temperature. The experts at REINEKE will be pleased to advise you on the selection. Similarly, non-toxic, environmentally friendly substances can also be used to operate the hydraulic cylinders in areas that are considered particularly sensitive in terms of their impact on the environment. As for potentially explosive areas, we even offer ATEX-certified hydraulic cylinders to ensure risk-free operation in these environments.
Today, the technical drawings of our hydraulic cylinders are no longer created on the drawing board, but with the help of modern CAD technology. The data is securely archived and can thus be retrieved at any time for repairs, modifications or the replacement of components.
---
Advantages of REINEKE hydraulic cylinders
As a manufacturer, we offer you the opportunity to modify our standard range of cylinders. To this end, we have a wide range of facilities at our disposal, including state-of-the-art CAD technology.
We also design and manufacture space-saving cylinders for use in areas where space is at a premium. Our compact cylinders merge hydraulic cylinders and springs into a single unit with an incredibly low structural height.
We can tailor the force, pressure, dimensions and design to suit your specific technical requirements.
Units can be controlled externally or via an integrated control block.
Specially designed to meet safety requirements with our steam test unit in line with TRD421 or EN ISO 4126 and IEC 61508.
Also available for special environmental conditions.
Take advantage of a tried-and-tested product of German quality.
Our assemblies comply with virtually all requirements stipulated in international policies and standards.
REINEKE specialists can even handle the proper commissioning and maintenance of your product on request.
Take advantage of our decades of experience - we are among the most renowned manufacturers of hydraulic cylinders in Germany.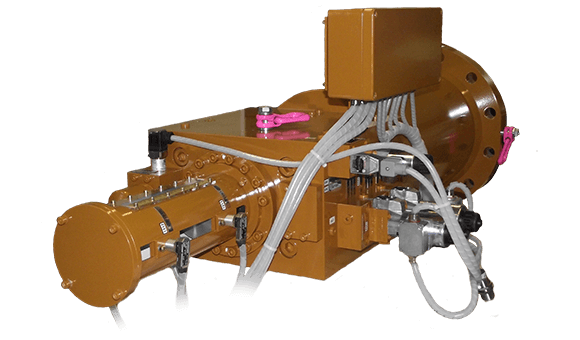 ---
If you have a project that calls for hydraulic cylinders then we'd love to hear from you. REINEKE can offer you the perfect solution.
Contact us to find out more.