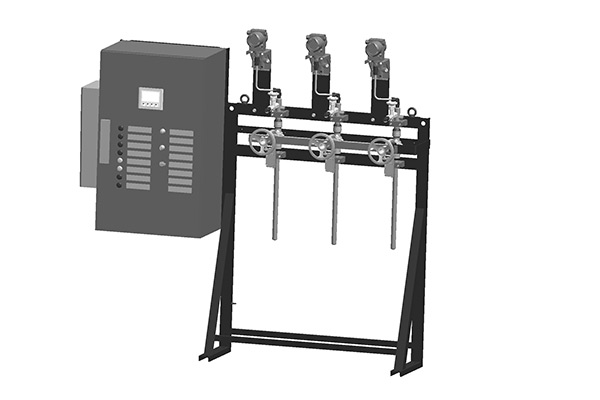 Monitoring of steam test sticks now even more user-friendly
Systems from REINEKE for intelligent electronic monitoring of steam test units are in use worldwide and contribute to safety of power plant operators. The proven measuring modules for control systems - DESYsmart and TESYsmart - have been further developed and now offer even more user-friendly features and data quality.
The next generation, DESYsmart PLUS and TESYsmart PLUS, have a colour display that makes intuitive operation via touch screen even easier. All recorded faults and status changes are recorded by the devices and stored internally. In this way, all changes can be checked at any time in a history. A USB interfaceis used for comfortable readout of data. Internal improvements of the individual electrical fuses, acknowledgement by control room and optional bus communication via cable or fibre optic are further advantages of the next generation for intelligent monitoring of steam test devices.
With DESYsmart PLUS and TESYsmart PLUS, REINEKE once again sets new standards.